Beach holidays in Italy
Holidays on the Costa Smeralda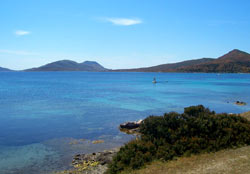 The Costa Smeralda is the long coastal stretch of north-eastern Sardinia that extends from Capo Testa to the southern end of the Gulf of Cugnana . The Costa Smeralda is the ideal place to spend your beach holidays in Sardinia.
This stretch of coast has countless sandy beaches, full of inlets, coves and rocky cliffs overlooking the sea, and numerous islands easily accessible from the coast. But the Costa Smeralda is above all a huge holiday complex that offers, in addition to the splendid landscapes and the crystal clear sea, accommodation of great value and elegance.
The holiday in the Sicilian sea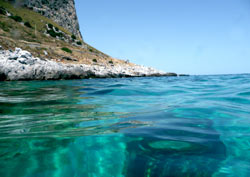 Mondello is the best place to start the journey among the most beautiful beaches in Sicily, continuing westwards you reach the Gulf of Castellammare where the Zingaro Nature Reserve is located, which boasts some pebble beaches hidden in semicircular bays, and Scopello where you can swim surrounded by rusty anchors and massive boulders.
Nearby is San Vito lo Capo , the most famous beach in Sicily.
Moving within the province of Trapani you will reach Selinunte , a magnificent archaeological site with a beautiful beach.
A little further on you will meet Eraclea Minoa , another place that offers fantastic beaches and an archaeological site. The marvelous Scala dei Turchi extends immediately to the south-east. East of Palermo, the first beautiful beach you come across is Cefalù.
Isola Bella di Taormina, as the name implies, is incredibly pretty. If you are looking for seclusion and tranquility, go to the beaches of the Vendicari Nature Reserve .
Holidays on the Island of Elba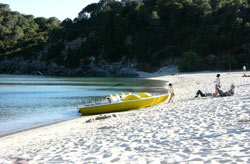 If you wish to book a holiday on the Island of Elba, you can consult a considerable offer of hotels, residences and bed and breakfasts.
The island of Elba is about 20 kilometers from the Livorno coast and with its 223 km (2) and 30 thousand inhabitants it is the largest island in the Tuscan Archipelago. Elba is divided into eight municipalities: Portoferraio, Campo nell'Elba, Capoliveri, Marciana, Marciana Marina, Porto Azzurro, Rio Marina and Rio nell'Elba .
For hiking enthusiasts, the ideal place is Monte Capanne , the highest mountain on the Island of Elba and in the entire province of Livorno: its peak reaches 1019 meters above sea level. The mountain offers the possibility of walks and excursions even at high altitude until you reach its summit thanks to a cableway that starts from Marciana. The journey takes only 14 minutes and once you get to the top you can enjoy a breathtaking view that embraces the entire Tuscan coast and Corsica.
Ideas for your vacation